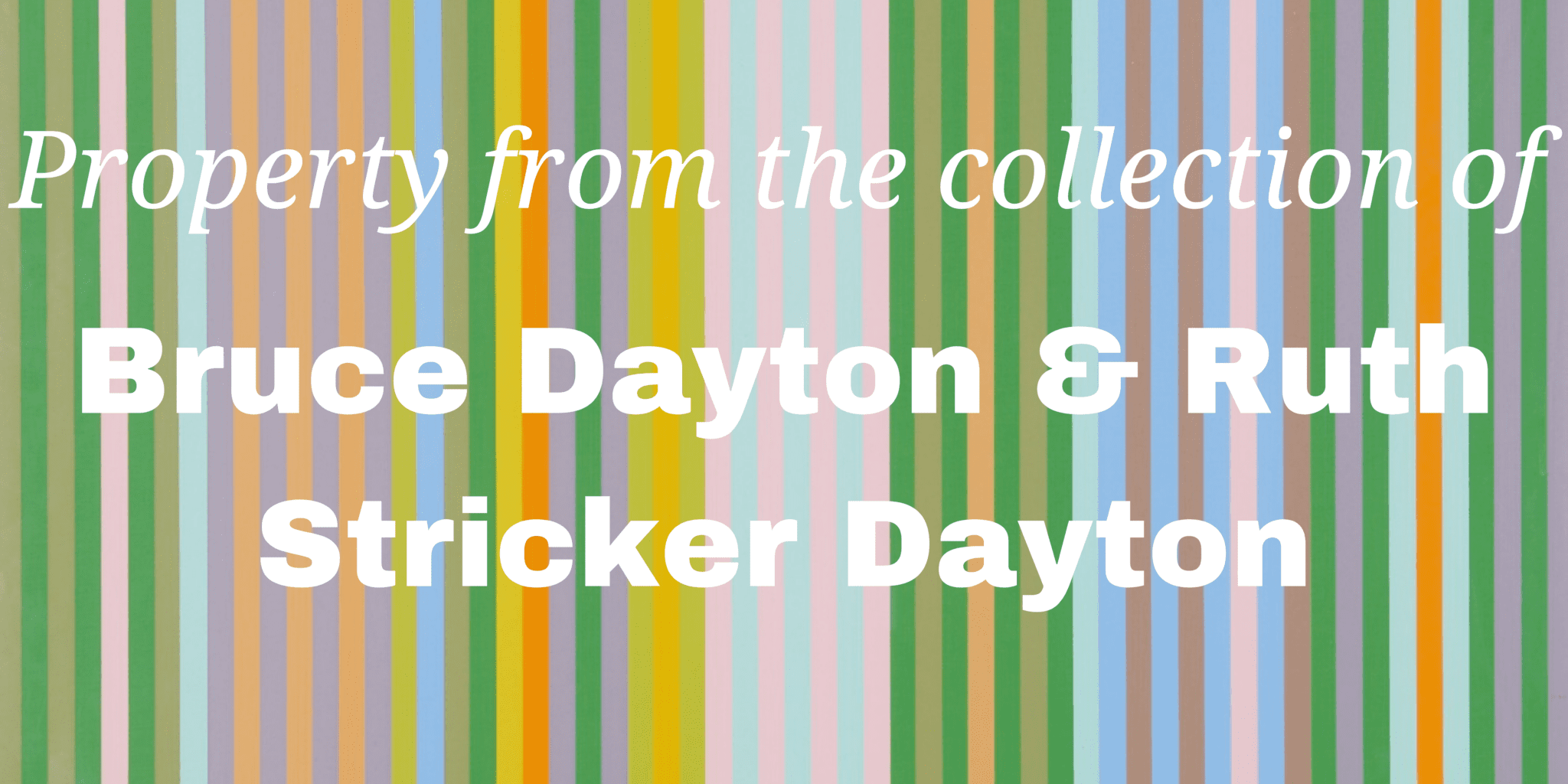 Ruth Stricker Dayton and Bruce Dayton were among Minnesota's foremost collectors and philanthropists. Together, they built a collection that spanned genres, centuries, and continents. The center and jewel of their collection was the collection of Chinese art and furniture. The couple spent decades traveling and assembling their collection, and donated millions of dollars worth of art to the Minneapolis Institute of Arts (Mia). 
The Daytons began their collection in the 1980s, shortly after they began dating. Both had a history of collecting: in particular, Bruce had a distinguished collection of French Impressionist artworks, and had been a trustee of the Mia since he was 23 years old. In looking for a new genre of art to collect together, they settled upon Chinese art, due to Ruth's fascination with Chinese philosophy and culture. 
They began making regular trips to China, selecting the finest in antique furniture. The market for Chinese art had not yet taken off in the 1980s, and the couple was able to acquire an incredible variety of rare and important Chinese pieces. The collection was a true labor of love: the Daytons spent countless hours researching, traveling, and buying to build an unusually thorough and well-rounded collection of Chinese art.
Dedicated to philanthropy, the Daytons donated much of this collection to the Mia, building virtually from scratch their world-renowned collection of Chinese furniture. They worked closely with Mia curator Dr. Robert Jacobsen to select pieces that would round out the museum's collection, as well as their own. They delighted in sharing their passion for Chinese art with the world.
Revere Auctions is honored to present a selection of pieces from the Bruce and Ruth Stricker Dayton collection. Highlights include numerous pieces of beautifully made spotted bamboo furniture, an impressive group of Han and Tang dynasty tomb figures, and a number of fine bronzes and ceramics.