Buccellati of Italy is the most renowned silver maker globally, offering the highest quality of silver workmanship. It is known for its exquisite creativity, aesthetics, and craftsmanship. A family business with traditions rooted in a long history of craftsmen, Buccellati use their distinctive engraving skills that revolve around intricate textural details to create works with inspiration derived from Etruscan patterns, Venetian lace, Italian vegetation, animals, and insects.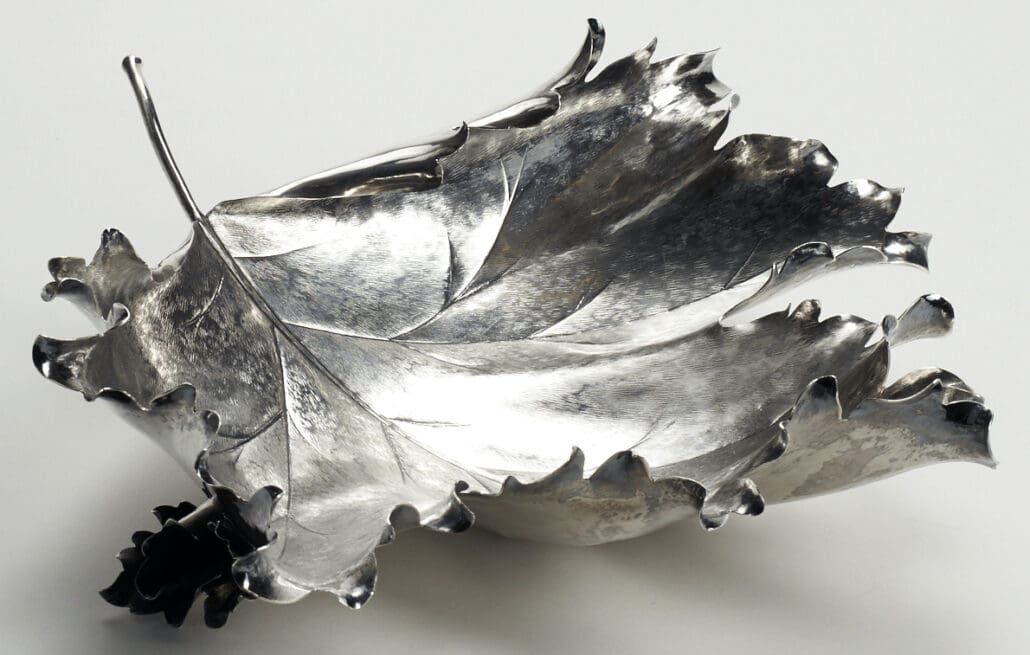 Know the true value of your Buccellati pieces with the help of Revere's expert appraisal services.
History
Founding in 1919
The early history of the family business of Buccellati begins with Contargo Buccellati, father of Mario Buccellati, working as a goldsmith in Milan. At the age of 12, Mario Buccellati apprenticed with a highly reputed jewelry shop in Milan, Beltrami & Beltrami. Mario took over the company in 1919 and renamed it Buccellati. In the same year, he opened his first boutique located in Milan on Via degli Orefici.
Mario exhibited his wares for the first time in the 1920 Jewelry Exposition in Madrid. His collection was a big hit and completely sold out. After his success in Madrid, he was invited back for a solo show, where the royal family and Spanish Aristocrats became his lifelong clients and fervent supporters.
Rise of Buccellati
Gabrielle D'Annunzio, a poet, silver aficionado, and friend of Mario Buccellati's, referred to Mario as the "Prince of Goldsmiths" and also as "the Perfect Bowl Master." Many of the art pieces designed by Mario Buccellati are present in the Buccellati family collection, such as a crystal necklace created for an Italian actress, Eleonora Duse.
Mario Buccellati attained his fame and royal acceptance in 1949 when Pope Pius XII authorized Buccellati to design an iconic piece for Princess Margaret to represent the significance of the first British Royal visit to Vatican City in centuries. The magnificent masterpiece can be seen and admired presently at Tuscany, Italy, at the Chianciano Art Museum. The Pope, his Cardinals, European royal families, reigning aristocrats, and Lombard entrepreneurs of the day were among the clients of Buccellati.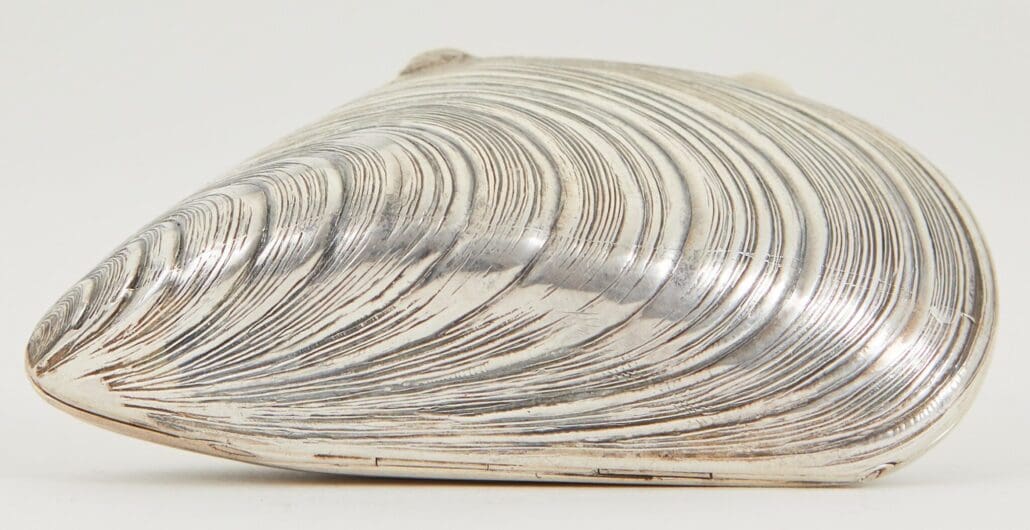 Early International Expansion
Mario Buccellati established more jewelry boutiques across Italy, in Florence, Milan, and Rome, in the following years. Then, the House of Buccellati expanded outside its native Italy. Mario began expanding his business overseas by opening a brand-new store located on Fifth Avenue in New York in 1954. Four years later, another one was opened in Florida Worth Avenue Palm Beach in 1958. These proved to be successful, cementing Buccellati's international reputation.
The Next Generation of Buccellati
Mario Buccellati passed away in 1965, leaving the secrets of manufacturing to younger generations. His business was split among four out of his five sons: Lorenzo, Federico, Luca, and Gianmaria. Lorenzo took over the maison in Milan and Florence, Federico took over the Rome boutique, and Gianmaria assumed the responsibilities of stores in the U.S., as well as managing the stores in Sardinia, Milan, Paris, New York, and Beverly Hills. He also continued the expansion of the company, establishing franchises in Osaka, Tokyo, Hong Kong, Venice, and Capri.
Gianmaria Buccellati founded the Italian Gemological Institute with a group of colleagues in 1973. The Institute specializes in grading the different kinds of gemstones, jewelry pieces, and diamonds. This IGI was the first of its kind to establish grading standards for the "Hearts & Arrows" cut diamonds. Gianmaria Buccellati was President of the Italian Gemological Institute for its first 25 years.
Eventually, Gianmaria Buccellati launched a new brand and started his independent business without his brothers. This solo endeavor was successful, but in 2011, he made an agreement with some of his relatives and joined back his family business, calling it Buccellati Holding Italia. Gianmaria inherited his father's eye for design and became a leading designer in jewelry and silver and gold objects.
The third generation of the Buccellati family now owns the firm. Gianmaria Buccellati's son and Mario's grandson, Andrea, currently handles the company and is growing further internationally. Every generation has practiced the same manufacturing methods and remained loyal to Mario Buccellati's traditions. Under the younger generations, the firm has grown to Sydney, Moscow, and London, among many other locations.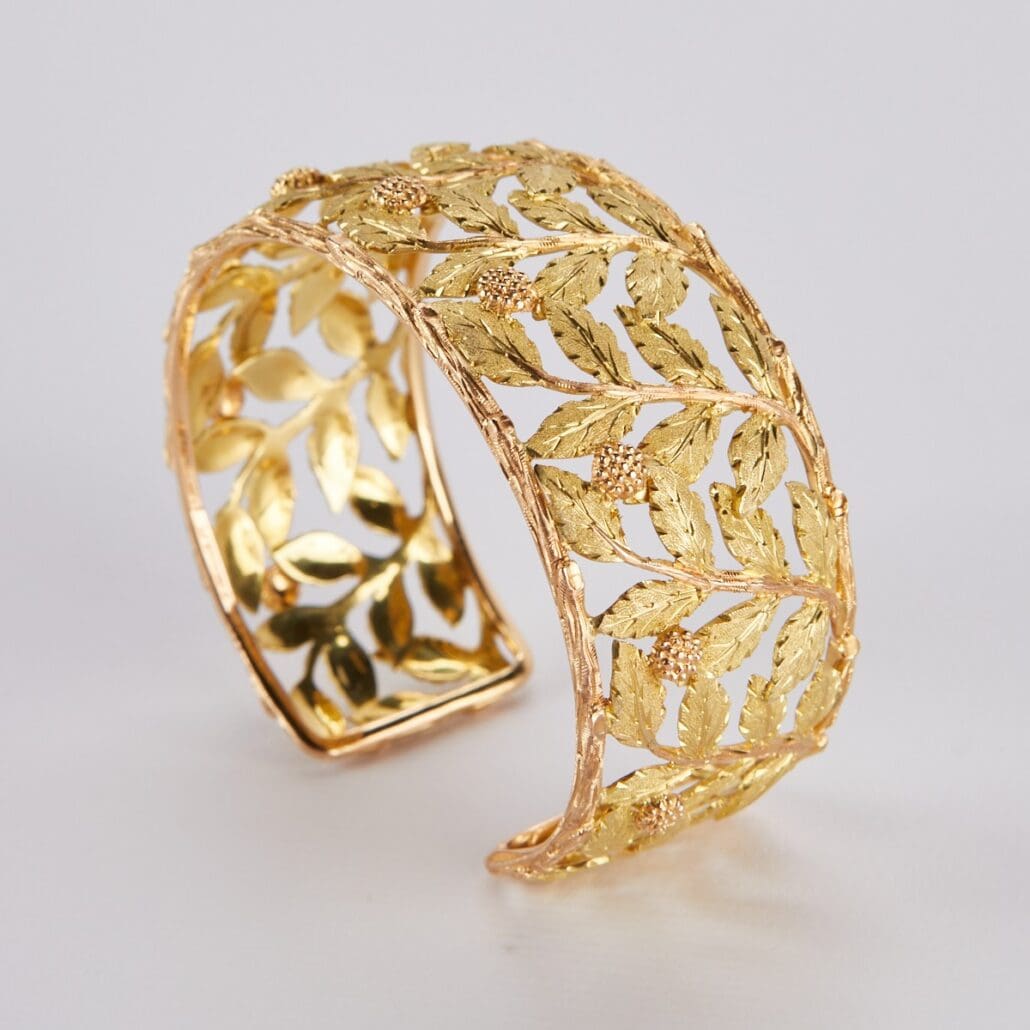 Buccellati Silver Work
The House of Buccellati is well-known for jewelry, watches, and precious stones. However, the firm is perhaps best known for its silverwork, especially the realistic animal sculptures. The distinctive style and appearance of the animals convey Buccellati as their creator immediately.
Silver has always been a crucial part of the company's manufacturing. Mario Buccellati sought to bring back the old trends instead of following the popular ones. Buccellati gets inspiration from the rich cultural heritage of Italy, be it baroque, Renaissance, or classical. It can be seen in the baroque fountains-inspired art pieces, including marine-form silver, and Old Master still lives-inspired fruit-form centerpiece baskets and Etruscan style silver treasures. Furthermore, leaf-form, flower, and myriad fruit silver vessels, boxes engraved with religious imagery or architectural views, and vases inset with hard stones and textured surfaces are among Buccellati's typical work.
The House of Buccellati produces various kinds of silver items inducing decorative pieces, centerpieces, flatware, dishes, picture frames, accessories, jewelry, luxury watches, and candlesticks, among many other items.
Buccellati has enhanced the level of silversmithing up to the standards of sophistication as their fine jewelry creations. While working with incredible precision and intricacy, Buccellati has aimed to create silver objects that truly encapsulate the essence of the object they imitate. From the refined symmetry of the Argonaut shell to the beautiful fragility of a petal, the firm takes silver craftsmanship to a whole new level of imagination and artistry.
How much is my Buccellati Silver Worth?
Buccellati pieces are timeless yet unique and are identifiable instantly, which makes them a worthwhile investment. Buccellati's work is admired for its inspired design. Almost every piece is handcrafted even today.
Signature pieces, such as their intricate silverwork sculptures, fetch the highest prices at auction. Due to the value of materials used, level of craftsmanship, magnificent creativity, authenticity, and limited production of pieces, Buccellati's works of silver are the most prized art pieces for collectors. The Buccellati compact items are more attainable and still recognizable artwork that is appreciated around the world.
The potent inspiration of the great bounty nature has made the silver works of Buccellati more desirable. Buccellati's silversmiths draw inspiration from the fauna and flora to create whimsical art pieces for modern living. The silver vessels embody a phenomenal degree of realism with furry animals, birds, shells, and leaves fashioned in remarkable detail. In particular, their menagerie of animals and birds, for which they use a special technique to give the lifelike appearance of real fur and feathers, is in high demand in the market.
The name of Buccellati has resonated for over 100 years with society hostesses, prominent collectors, enthusiasts, and admirers of Italian workmanship and silver. Mario Buccellati's history proved that his place in the world of jewelry is well-deserved. The secret to Buccellati's success lies in preserving the traditions of the family. To this day, younger Buccellati generations use techniques developed by Mario Buccellati.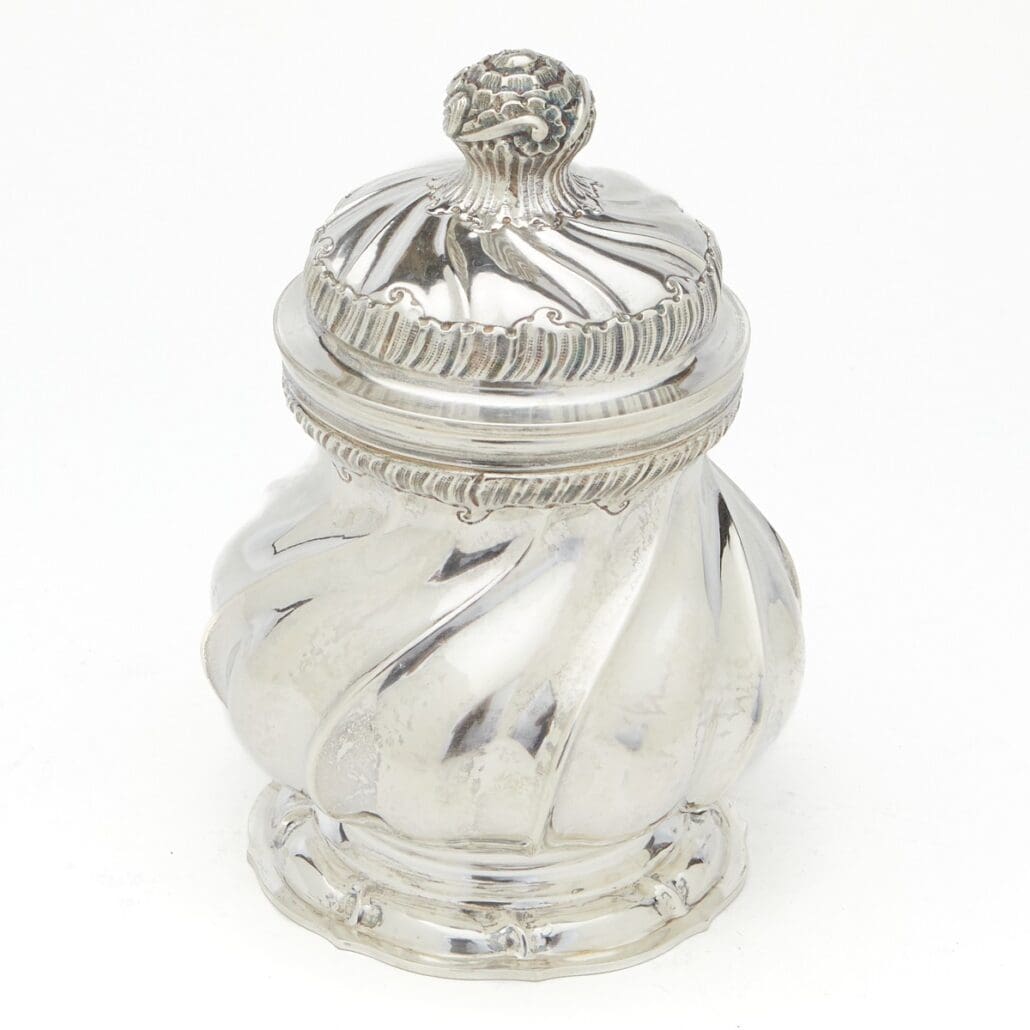 Appraise and Sell Buccellati Silver
If you own a Buccellati Silver artwork including jewelry, animal silver vessels, flatware, dishes, candle stands, picture frames, or any other piece of their valuable piece that you would like to sell or have appraised, you are free to reach out to Revere Auctions. Located in Saint Paul, Minnesota, we are a premier auction house that also offers full-service appraisals.
Contact us for a free auction estimate if you would like to sell your Buccellati Silver. All you need to do is send us the photographs of the artwork, and we will let you know how much the item is likely to sell at the auction.
If you require an appraisal for your Buccellati Silver, Revere Auctions can provide a certified appraisal report covering everything, including donations, insurance coverage and estate taxes. The IRS and all the insurance companies accept our appraisals. Also, they are compliant with the Uniform Standards of Professional Appraisal Practice, offering the highest standard of professionalism.