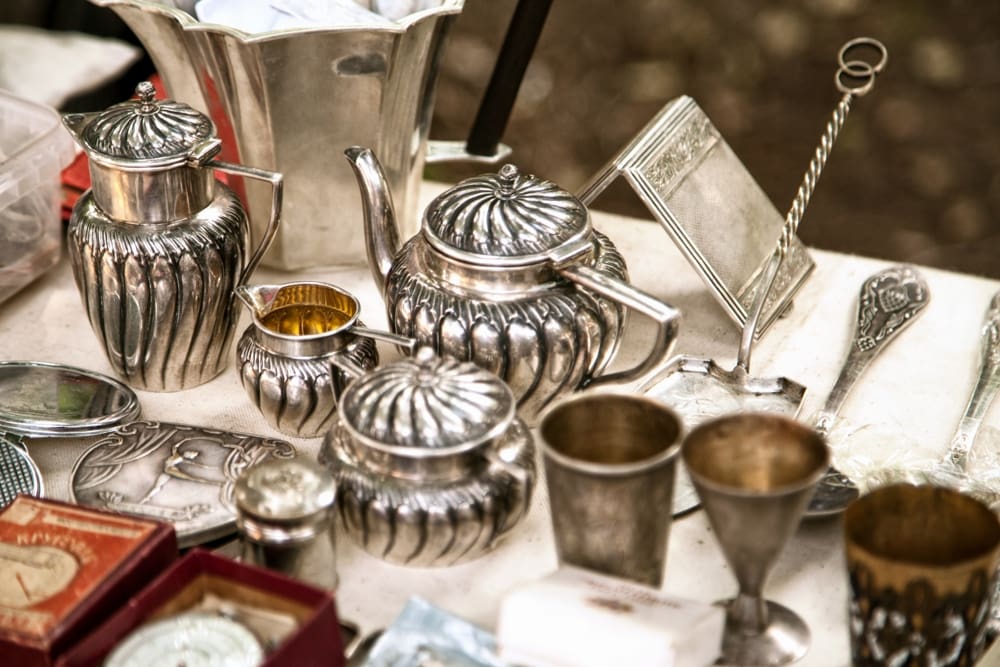 Estates are sold due to major life events such as divorce, debt, death, or the need to downsize a household. Needless to say, selling an estate is a massive and stressful endeavor that requires appraising the items, organizing the collection, promoting the event, post-sale clean-ups… Of course, you could try to sell the estate yourself, but hiring a professional estate sale company can save you time, cut costs, and in the end, get you more money. Estate sale companies use their skills, experience and an existing list of clients to help you appraise, price, and sell your property. But finding the right company is not an easy task. If you are looking to find an estate sale company in Minnesota (whether in St. Paul, Minneapolis, or elsewhere) that's efficient, reliable, and trustworthy, here's what you should pay attention to (and a few things you should avoid).
What to Look for in Minnesota Estate Sale Company
References
Finding the right estate sale company requires a lot of research. You can start by asking your friends, family, co-workers, neighbors, or anybody who had their estate sold for recommendations. Once you gather a list of companies, contact them to get further references. Call their former clients and ask them if there is anything about the estate sale that they didn't like or that could have been done better. If you are looking for a company in the Twin Cities, you should also head out to the Better Business Bureau of Minnesota and North Dakota, to inquire about the company's reputation. If a company has any estate sales coming up, go over unannounced and check how they work firsthand. (During the posted sale times of course)
When you've narrowed it down to just a few companies, make sure to meet them in person. No matter how good they look on paper, you should never make a decision without speaking to the staff directly. Every company should want to meet you in person, since visiting the estate will allow them to see the items they are supposed to sell, as well as potential liabilities (the parking situation, the nearness of recycling or a donation site for unsold items, etc.).
Accreditation
Even though there isn't an official governing body that accredits estate sale companies, there are several organizations that guarantee their reliability, such as The American Society of Estate Liquidators (ASEL) and the National Estate Sale Association (NESA). These two organizations grant credibility to their members and can hold them accountable for embezzlement and fraud. If you are looking for an appraisal, there are other accrediting organizations such as the International Society of Appraisers.
Bonding and Insurance
In the state of Minnesota, estate sale companies have to be bonded. However, not all companies follow the law. One way to know if the company is bonded is by checking their status on specialized estate sales websites. Another way to ensure that a company is bonded and insured is by asking for a copy of the bond and insurance policy, for review. Since conductor bonds have to be approved, endorsed, and filed by the county treasurer, you can inquire about the bonds with a county treasurer's office. Keep in mind, however, that licensed attorneys and certified public accountants may be exempt from the rule.
When it comes to insurance, make sure to ask what exactly you are insured against. Does the insurance cover thefts during the sale? What about shopper injuries or damages that may occur while loading an item into a vehicle? You really want to have all your bases covered.
Transparent Fees
There are several ways estate sale companies charge for their services. Some charge a percentage of the gross estate sale, others charge a flat rate, some combine the two approaches and others charge a percentage or a minimum (whatever is greater). Unfortunately, many people make the mistake of simply picking the company that takes the smallest commission. This is not a good practice since a more reputable company can attract higher-paying clientele, which could earn you more money in the end.
And while you are discussing commissions, it's a good time to ask how the company will assess the value of your estate. Does it have a certified art and antique appraiser on board? Does it hire one for potentially valuable items? Make sure to discuss how the prices are set before signing the contract. If the price is not what you are hoping to get, you can always ask for the right to remove an item from the sale. Also, prevent the company from giving discounts or from selling the items to their staff without your specific authorization.
What to Avoid in an Estate Sale Company
Hidden Expenses
Estate sales can have many additional expenses–fees for appraisals, advertising and marketing, transportation, and cleaning (if the company cleans the house after the sale). Knowing what to expect in terms of expenses is important since they can drastically increase the costs of selling the estate.
Fees are not always bad, but make sure you understand them all on paper before you move forward.
Also, you mustn't forget about the sales tax. Some estate sale companies pay sales tax from their own fee, while others pass the expense onto their clients. Since sales tax laws are different in every state, if you are looking for a company in Minneapolis or St. Paul make sure to go for a local company that knows how sales tax in Minnesota works.
Verbal Agreements
Sometimes what you agreed on verbally is not necessarily what's in the contract. Since the estate sale companies don't have to honor anything that's not specifically stated in the contract, it's important to have everything written down in a clear and understandable manner. Before signing anything, you should carefully review the contract given to you. If legal terms confuse you, get a lawyer or an advisor to review the contract. If something that you agreed on verbally is not in the contract or if the contract is unclear, ask for a revision.
Delayed Payments
The contract should establish deadlines for payment, penalties for delaying the payment, as well as the obligation to provide sale documentation (such as a list of all items, accompanied by the achieved price, sales, and credit card receipts, and check transactions). Make payment deadlines clear and short. If possible, insist that you get the subtotal of the money at the end of every day of the estate sale. Put a clause banning the company from using your money for any other purpose before you get your share. Also, avoid working with companies who only accept cash and checks, as they leave more room for theft. An estate sale company that doesn't accept credit cards is a company that should be avoided.
Find a Minnesota Estate Sale Company that Gets the Job Done
Selling the estate by yourself can be overwhelming. That's where a professional estate sale company comes in. We at Revere Auctions will ensure that you get the best price for your estate. Our experienced team of experts will appraise your collection and create a comprehensive catalog, listing the valuables and their estimated prices. Then, with your permission, we'll sell the estate to our vast network of buyers, through private sales or at one of our popular online auctions. If you have an estate in St. Paul, Minneapolis, or anywhere else in Minnesota, give us a call and we'll have your valuables sold and property emptied and ready for the market.