The work of Yaacov Agam is not easy to digest. It forces the viewer to move, inspect, follow the curves, lines, and shades of his work. Agam was, and is, a leader in kinetic art, creating works that are holographic, fragmented geometric forms, or involve light, sound, and water. In his prints and architectural pieces he brings kinetic energy to the visual plane.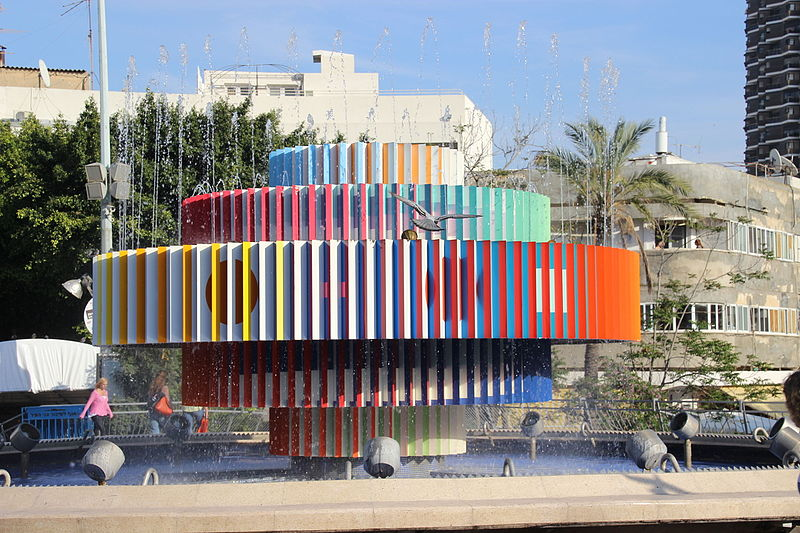 Agam was born in Rishon Lezion, Israel in 1928 and pursued art education at the Bezalel Academy of Art and Design in Jerusalem. He later moved to Zurich and studied under Swiss expressionist Johannes Itten, whose color theory technique is evident in Agam's works. Agam currently lives and works in Paris, but has recently opened a museum dedicated to his work in Tel Aviv. His silkscreens have been in exhibits and collections at the MOMA and the Guggenheim in New York, and the Musée National d'Art Moderne in Paris, and a piece of his was even presented to Pope Francis in 2014.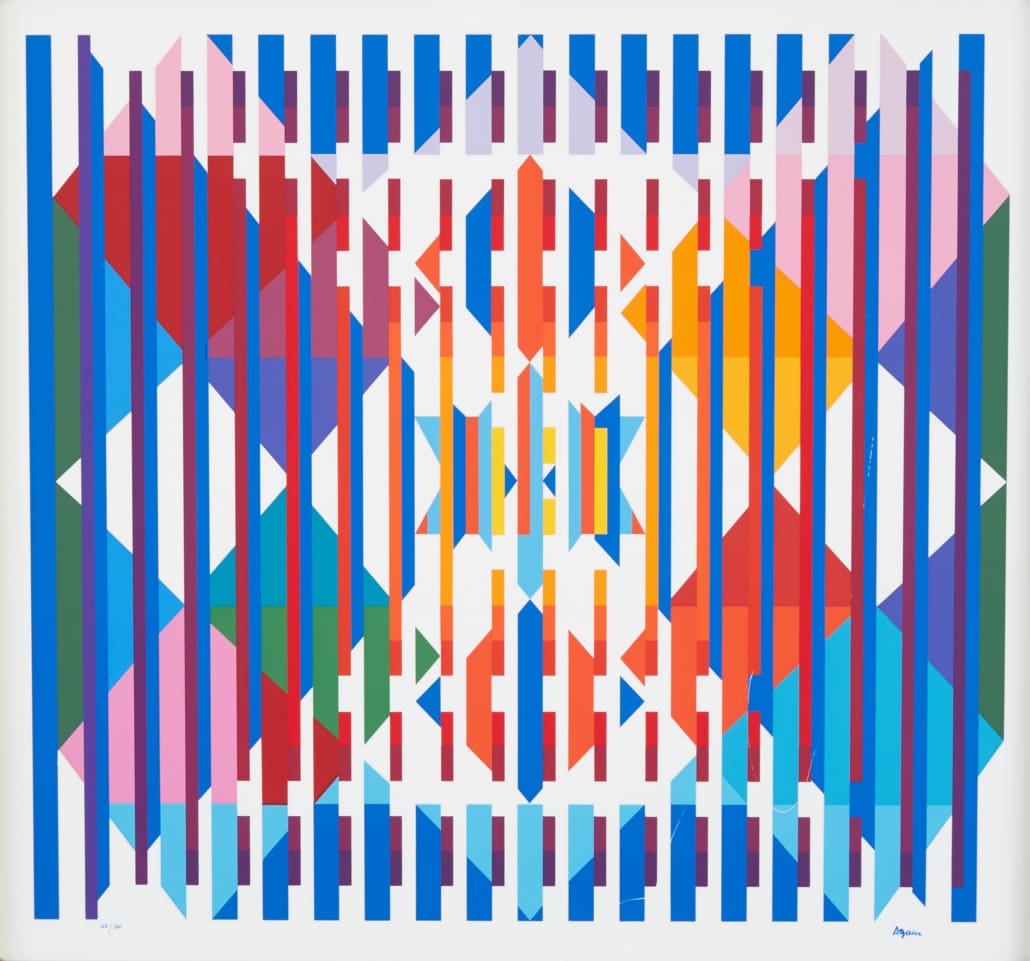 Agam's silkscreen entitled Hope takes a seemingly simple colorblocked checkered field and fragments it with nineteen columns of stacked hues of blues, purples, reds, oranges, and yellows. This layering of shades and shapes transforms the work from two to four dimensional, bringing it off the canvas not with linear perspective but by using strategic color blocking. Agam manipulates more than just familiar shapes like the Star of David, but changes the effect color has on his audience too. For example, his silkscreen Winter is made up of in different shades of blue, purple, green, grey, and white, color traditionally known and used in painting for their calming effect on the eye. However, by 'pixelating' the shape, Agam agitates the scene and a tranquil color field is turned into one of dynamic movement.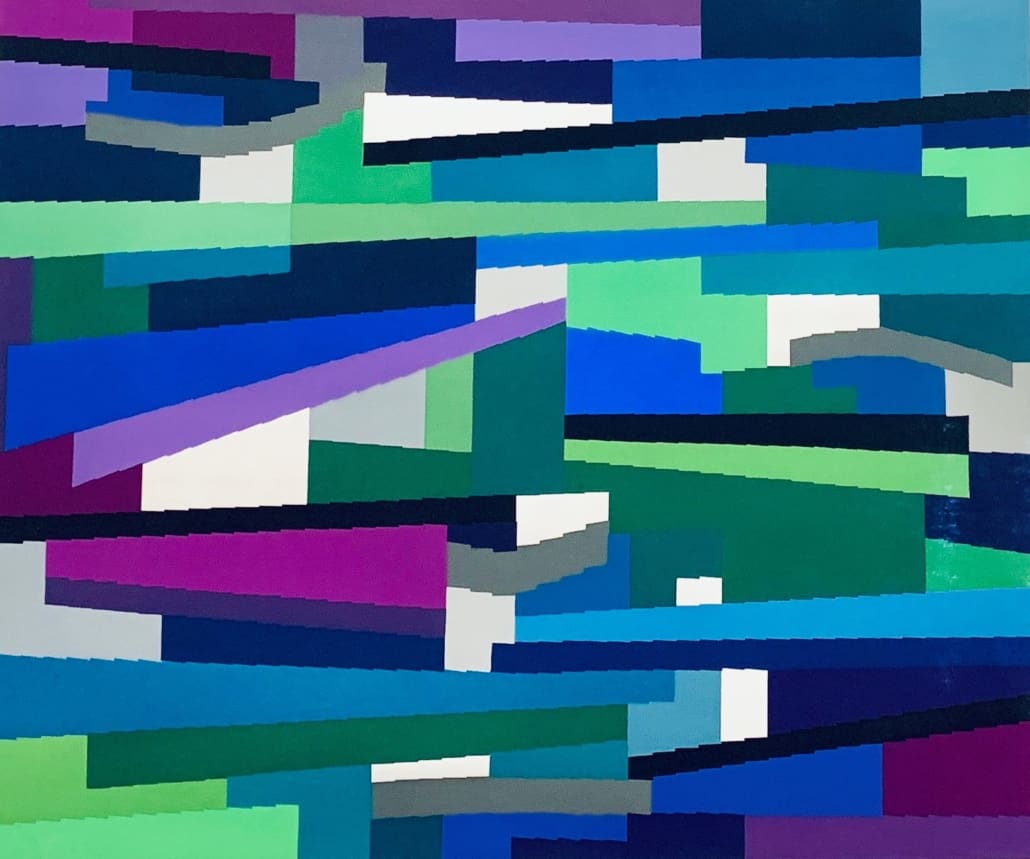 Similarly, his architectural pieces bring color and vibrancy to the spaces they inhabit. His fountains, dynamic works of colors, shapes, and water, as well as his rainbow buildings, do not blend in with the environment around them. They catch the eye and bring you out of your walk down the street and into a world of neon color and abstract shapes. Agam's versatility and bold approaches to color and composition have led to international acclaim, with his work being broadly collected in France, America, and Taiwan.
Please contact Revere Auctions at info@revereauctions.com or (612) 440-6985 if you are interested in buying, selling, or getting an appraisal on a Yaacov Agam piece.