One of the many reasons Warren MacKenzie pots are special is that each is unique, and wholly MacKenzie. Early on in his career, MacKenzie learned that he preferred to work alone without assistants, so all MacKenzie pots were made with his loving touch from start to finish.
Each pot began its life as clay in MacKenzie's studio in Stillwater. Through much of his career MacKenzie mixed and wedged the clay himself; later in his career, he adapted his process slightly to be able to continue potting well into his nineties. He began using pre-mixed clay, and as he became older and unable to wedge large quantities of clay by hand, he began using a pug mill to knead the clay for him. While he experimented at various points in his career with earthenware and porcelain, he found stoneware to be the medium in which he felt most himself.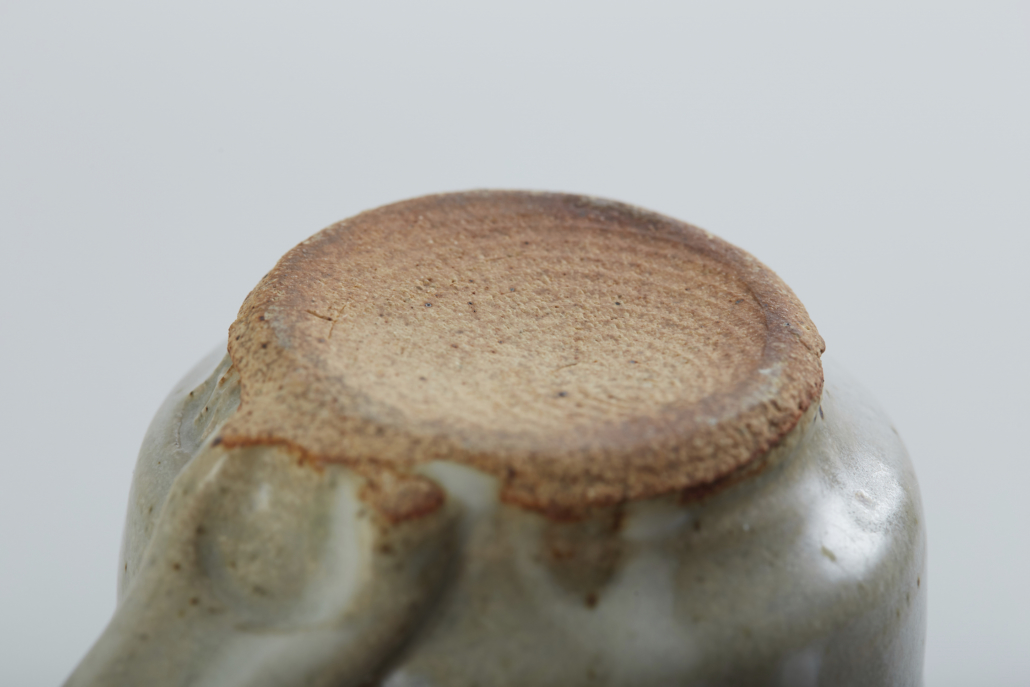 After the clay was prepared, MacKenzie threw all his pots on the wheel. He always used a treadle wheel in his throwing, citing the relationship between feet and hands as important to his process. His choice to throw his pots on the wheel instead of using other construction methods was a multi-faceted one–MacKenzie loved the wheel for its efficiency and the easy mutability it allowed in his pots. He also loved working with the wheel, though, because working quickly allowed him to keep the cost of pots down, encouraging people to use them in the way he wanted them to be used–as part of their daily lives. Working with wet clay was MacKenzie's favorite part of the process, and it shows in the careful and loving formation of his pots. In his words, "Michael Cardew has said, 'There are people who are glaze people, there are people who are fire people, and there are people who are mud people,' and I guess I'm a mud person, because it's the making of the pots and the manipulating the clay in a variety of ways which I enjoy the most." He threw prolifically, going through working from a list like the ones used in Leach's highly-regimented pottery, but feeling welcome to ignore it if he felt like it. MacKenzie liked his pots loose and spontaneous, taking inspiration from the way Hamada's pots felt like they had, as MacKenzie put it, "happened in the process of making on the wheel" as opposed to being carefully planned in advance.

After the initial throwing, the pots were given a few days to dry. Once the clay was partially dried, MacKenzie would begin decorations on the clay, altering the forms through cutting the sides, or texturing the surface with a file, paddle, or other tools. The pots were then allowed to dry fully, after which they would go into MacKenzie's smaller kiln for their bisque firing. After 1989, this firing was done in a small electric kiln at about 1800 degrees Fahrenheit. This allowed MacKenzie to do this initial firing in frequent, small batches, readying them to be glazed.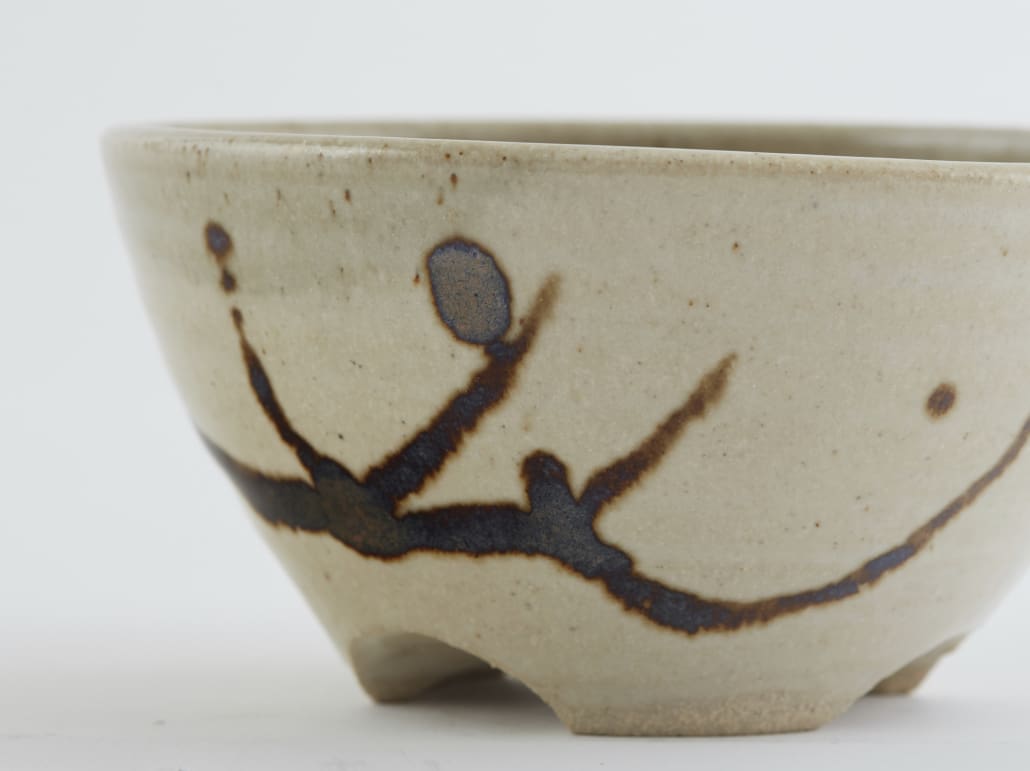 The next step in MacKenzie's process was decorating the pots. When Alix was alive, she had done almost all of the decorating of pots that both of them had made. MacKenzie described her decoration as "bring[ing] the pot to life." After Alix's death, Warren struggled to find his own style of decorating pots. Despite his early training as a painter, he almost entirely avoided brushes and painterly decoration of his pots, choosing instead to dip and drizzle glazes in ways he felt brought out the character of the pot. MacKenzie mixed his own glazes, beginning with the chemicals and carefully hydrating them to the correct consistency. While he certainly had favorites–the shimmering, mossy green featured in lots 7, 8, and 17 was a particular favorite of his–he continued to experiment with glazes, always trying to have a few experiments in each kiln.

After this second firing, the pots were ready to be moved to MacKenzie's showroom, or, in the end of his career, their galleries. From there, they made their way to their final destination–people's homes.

Read the rest of our Warren MacKenzie Series:
Warren MacKenzie and Mingei in Context