Warren MacKenzie Biography
Warren MacKenzie stands out as a legend of 20th century American studio pottery, both for the beauty of his pots and the philosophical position he took regarding his craft. His vastly influential ideas and techniques have affected generations of ceramicists, just as his pottery has touched the hearts of many people through its presence in their daily lives.

MacKenzie was born in 1924 in Kansas City, Missouri. During his childhood in Wilmette, Illinois, he developed an interest in art, which he pursued through high school. In 1941, he began college at the School of the Art Institute of Chicago, where he studied painting, but left to serve in WWII, using his artistic training as a cartographer and silkscreen technician. When he returned from the war, he re-enrolled at the Art Institute. However, the painting course that he had formerly been a part of was full, so MacKenzie enrolled instead in the ceramics course. American art placed little emphasis on ceramics at the time, and MacKenzie later described the course as "not very good." When a disgruntled classmate came across a copy of Bernard Leach's A Potter's Book, a seminal work of functional pottery philosophy, the entire class developed a fascination with the ideas presented in the book. They began sneaking into the studios after hours to practice throwing pots on the wheel, much to the dismay of their instructors.

After his 1948 graduation from the Art Institute, MacKenzie and his wife, Alix, whom he had met in the ceramics course, continued to pursue their interest in functional pottery. They took a position in St. Paul, teaching at the St. Paul School of Fine Arts, which is now the Minnesota Museum of American Art. After teaching for one year there, they decided to travel to Europe. While there, they visited Bernard Leach's studio in St. Ives, Cornwall, and inquired about apprenticing under him. Upon seeing their pots, Leach rejected them out of hand. Since the MacKenzies had reservations to be staying in St. Ives for a few more weeks, they asked Leach if they could spend their remaining time in St. Ives visiting and observing his pottery. Observing quickly turned into helping out, and by the end of their time in St. Ives, they had become friends with Leach and secured an apprenticeship for the following year.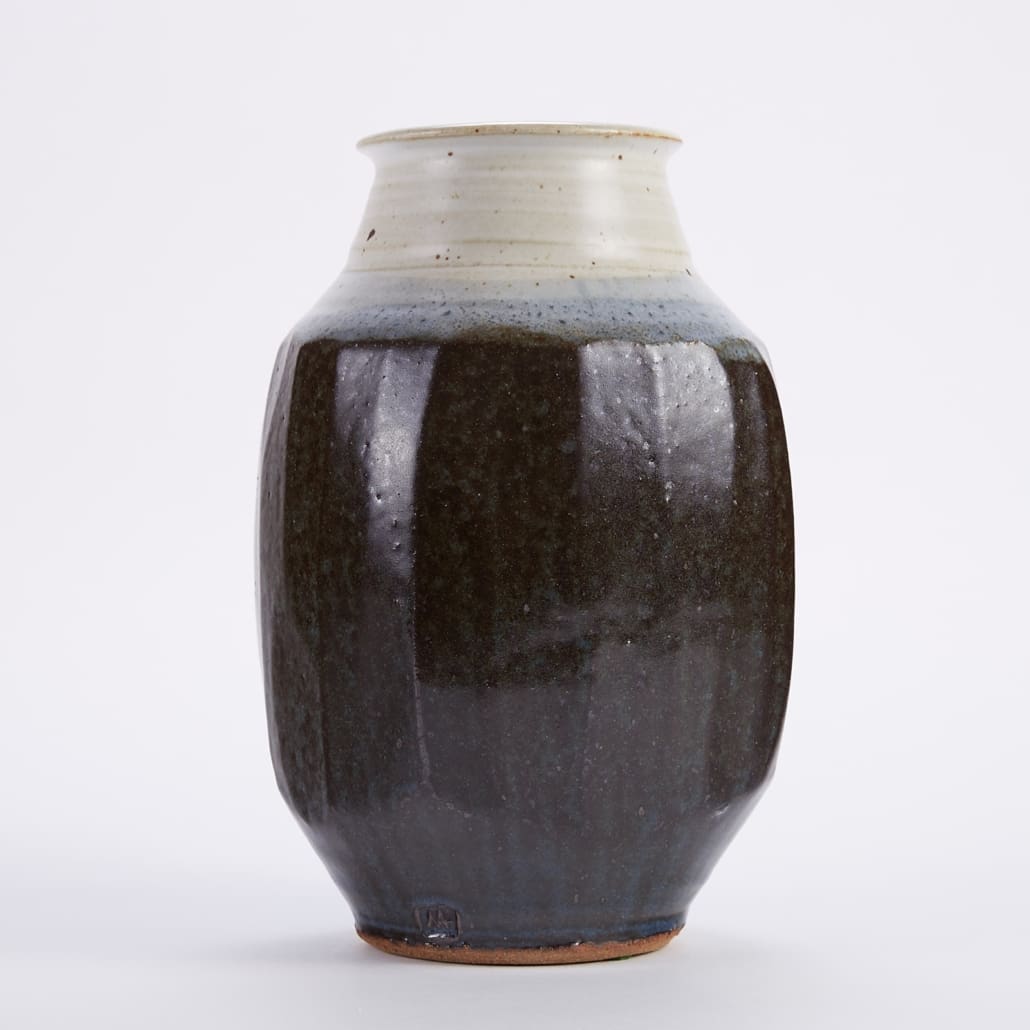 The MacKenzies returned to St. Paul to teach for another year, and then traveled with Leach back to England after his US tour. Leach, lonely and recently divorced, asked the couple if they would stay with him in his house during their apprenticeship. They gladly agreed, receiving an immersive pottery experience that would mold their own future lifestyle. The apprenticeship was a period of incredible learning and growth for the MacKenzies as potters. Leach was a thorough and demanding teacher, providing the MacKenzies with the formal instruction in wheel-throwing pots that they had lacked in Chicago; he was also an intellectual, and introduced the MacKenzies to new potters and philosophies which would shape their worldview and potting for the remainder of their careers.

At the end of their time in St. Ives, the MacKenzies went to the International Conference of Potters and Weavers in Devon with Leach, where they were met by Hamada Shoji and Yanagi Soetsu, friends of Leach's and founders of the Japanese Mingei, or folk crafts, movement. They immediately connected, and the MacKenzies arranged for Hamada, Yanagi, and Leach to take a lecture tour of the United States upon their return. This tour spanned the country, with stops at five different art schools–including, of course, the St. Paul School of Fine Arts. This tour is credited with introducing ideas to American ceramicists and other craftspeople which would go on to define the crafts scene in the coming decades.

When the MacKenzies settled back down in Minnesota, their primary concern was to find somewhere to form a pottery of their own. They found an old farm that was selling for a low price near Stillwater, Minnesota, about twelve miles west of St. Paul. They moved into the farmhouse and built a kiln and a studio in the old barn, where they began producing and marketing their own pottery. They continued to teach at the St. Paul School of Fine Arts; however, they left after around a year due to philosophical differences.

At this point, in 1953, Warren took a job teaching at the University of Minnesota, and Alix took some time off teaching due to the birth of their first child. The 1950s were a decade of great success for Warren and Alix MacKenzie. Warren was able to expand the University of Minnesota's ceramics department, making it into a thriving program which continues to this day. The MacKenzies additionally began doing very well with their own pottery. They began selling pots, which they would both throw and Alix would decorate, at a self-serve showroom on their farm. They additionally began to gain critical attention for their pots.

The first major exhibition of their work was held in the autumn of 1961 at the Walker Art Center in Minneapolis. The exhibition was a smash success, solidifying the MacKenzies' reputation as powerhouse potters. Tragically, Alix died from cancer in January of 1962. The following year, MacKenzie took a sabbatical, traveling with his two daughters and John Reeves, a Canadian potter and friend, to England. There, he helped Reeves build his own pottery in Devon and worked with him for several months. Additionally, MacKenzie had his first solo show during this period, in London.


Over the next several decades, MacKenzie's career flourished. He continued to live and work out of the pottery in Stillwater, and his pots gained increasing recognition, being included in the United States Information Agency traveling exhibitions as well as many exhibitions closer to home. He continued to teach at the University of Minnesota, eventually being promoted to Regent's Professor, the highest honor available to a professor at the University of Minnesota.
The honors, awards, and exhibitions were numerous throughout MacKenzie's later career. In 1981, he was named one of the twelve best potters in the world by Ceramics Monthly magazine. He became the first person to receive the Minnesota Governor's Award in Crafts, received a Gold Medal from the American Crafts Council and a Lifetime Achievement Award from the Minnesota Crafts Council, among many other honors. He exhibited widely, and his work is in the collections of major institutions including the Smithsonian, the Metropolitan Museum of Art, and the Victoria and Albert Museum in London. However, MacKenzie never strayed far from his roots. He lived at the pottery outside of Stillwater for the rest of his life, continuing to independently throw, fire, and decorate his own pots in the studio there. He remarried in 1984 to Nancy Spitzer, a fiber artist. Together, they made the pottery a haven for artists and people interested in art, building a flourishing community of potters and artists of all kinds in the St. Croix River Valley. MacKenzie died in December of 2018, leaving behind a loving community of artists he mentored and the artists they in turn mentored, and the thriving arts scene in the Midwest that he helped solidify.
Read the rest of our Warren MacKenzie series:
A Warren MacKenzie Pot, from Start to Finish
Are you interested in buying or selling a Warren MacKenzie pot? The market for MacKenzie's work has been steadily growing over the last several years. Check out our upcoming auctions, which frequently include Warren MacKenzie pottery pieces for sale. If you are looking to sell or have a piece appraised, please contact us to start the consignment or evaluation process!